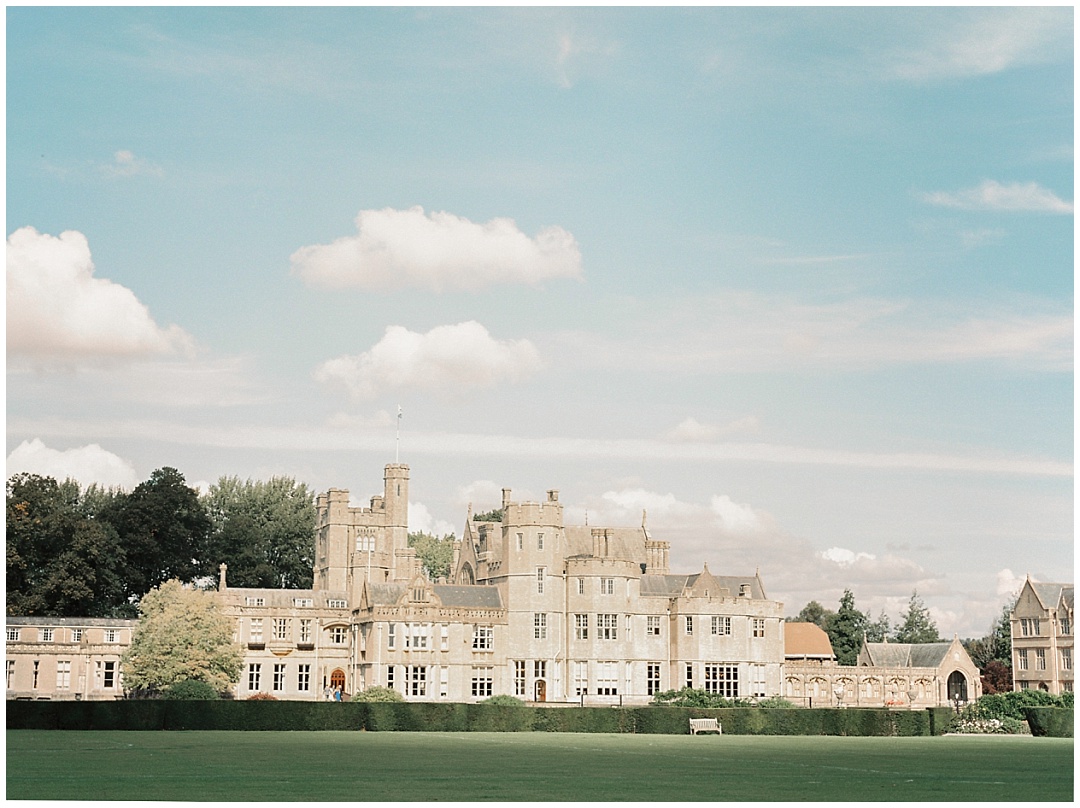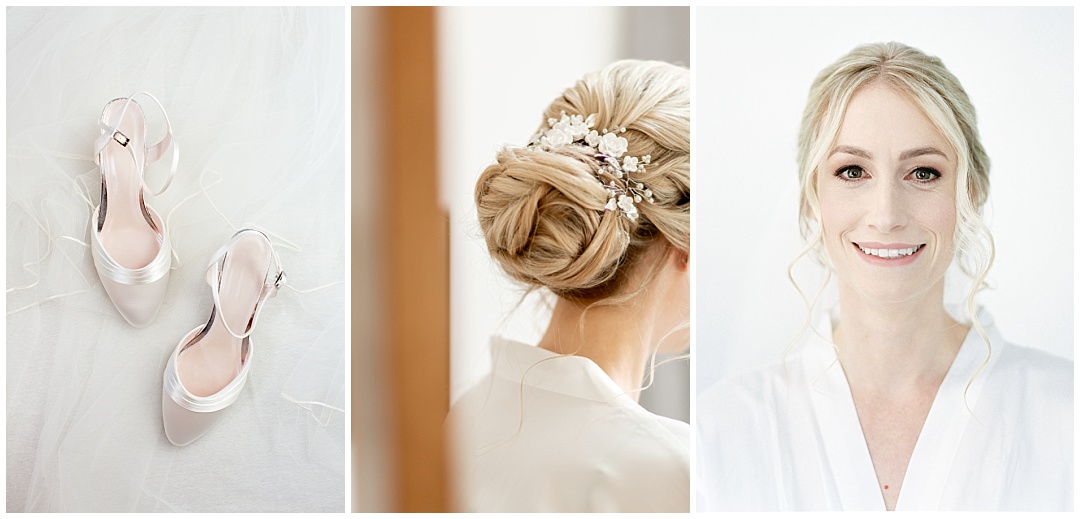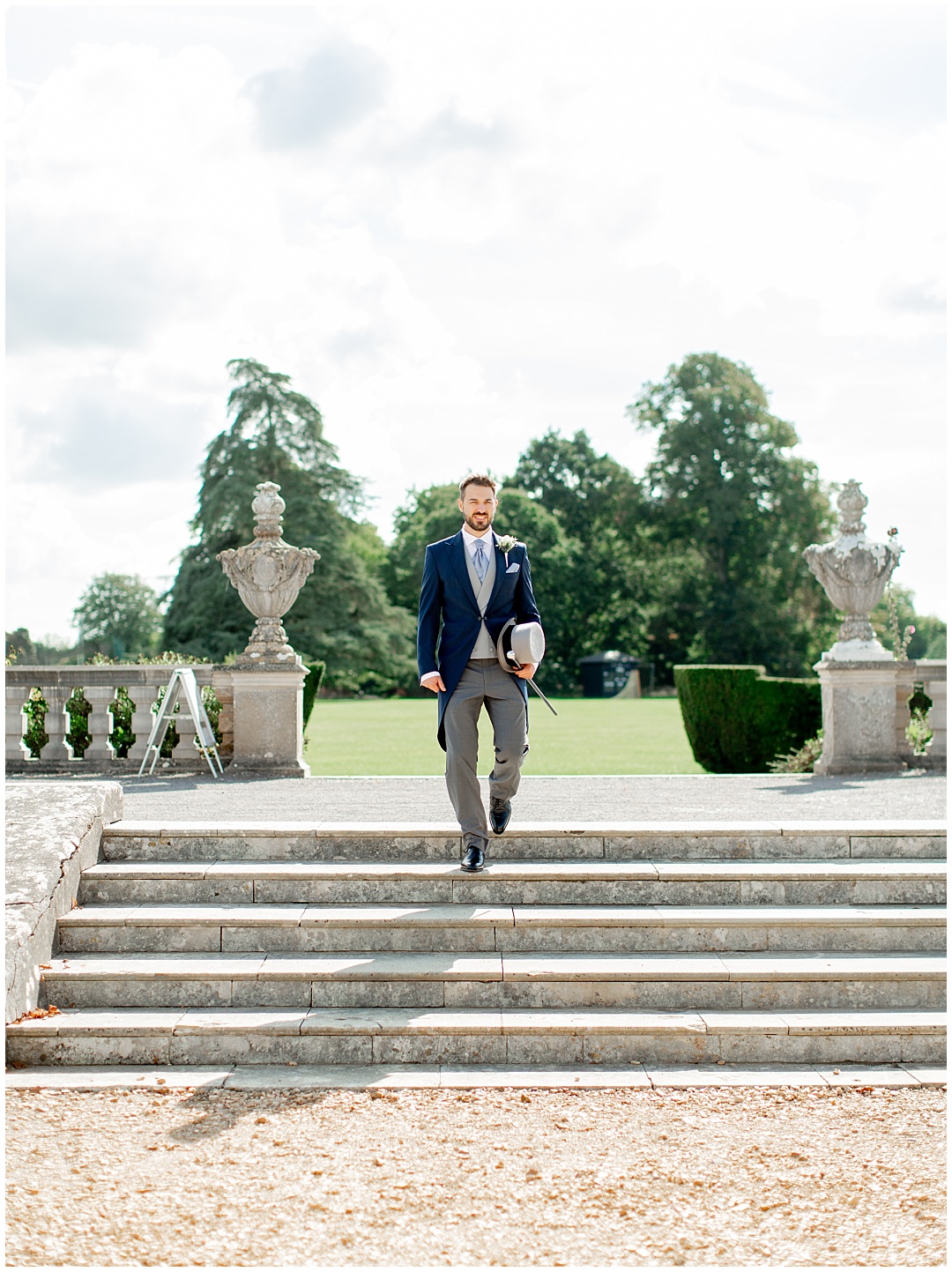 Abbi and George married at Canford School in Dorset, at the end of summer. When they approached me to photograph their wedding, they were keen to include medium format film photography in their package, alongside digital. This is a great way to enojy the fine art of film photography while maintaining the faster pace of modern weddings. As an analogue photographer, I would of course always encourage more film than digital (ideally exclusively analogue), however, often (and certainly in this instance), digital is the only way to ensure that a tight schedule is followed.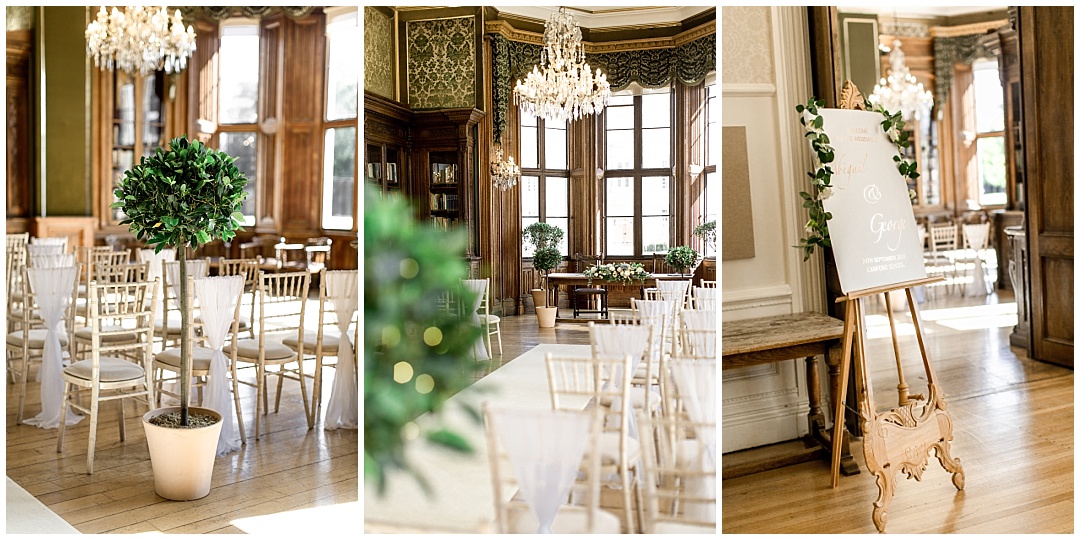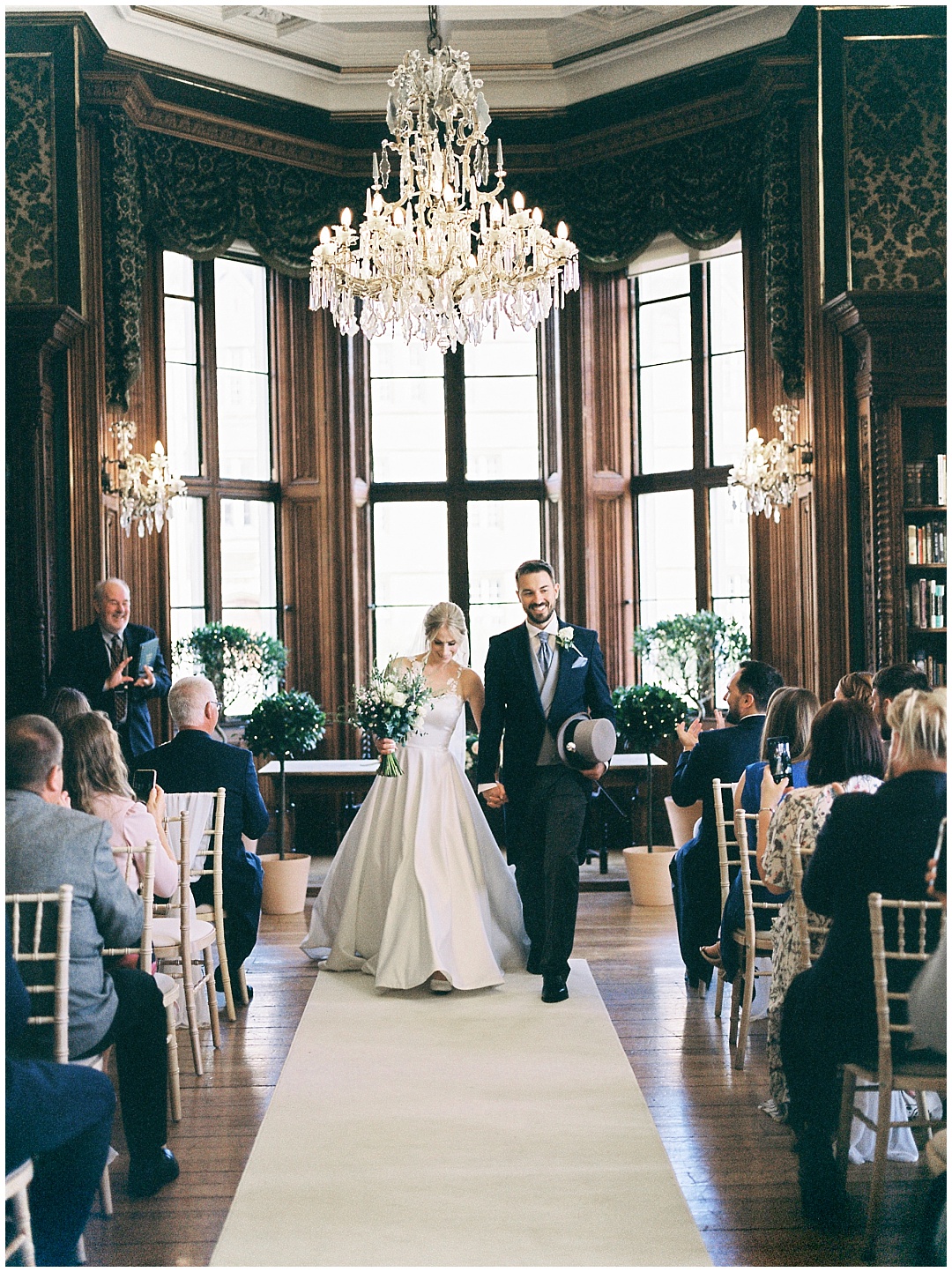 Shooting on my medium format Mamiya, we slowed the pace of the intimate moments during the couple's portrait sessions and captured stunning details within the ceremony and dining rooms. The grain adds a softness and beauty not often seen in digital wedding photography along with the detail in the curtains and through the window. This window light would be all-consuming and even wrap around the heads of the subjects standing in front, were it taken on digital.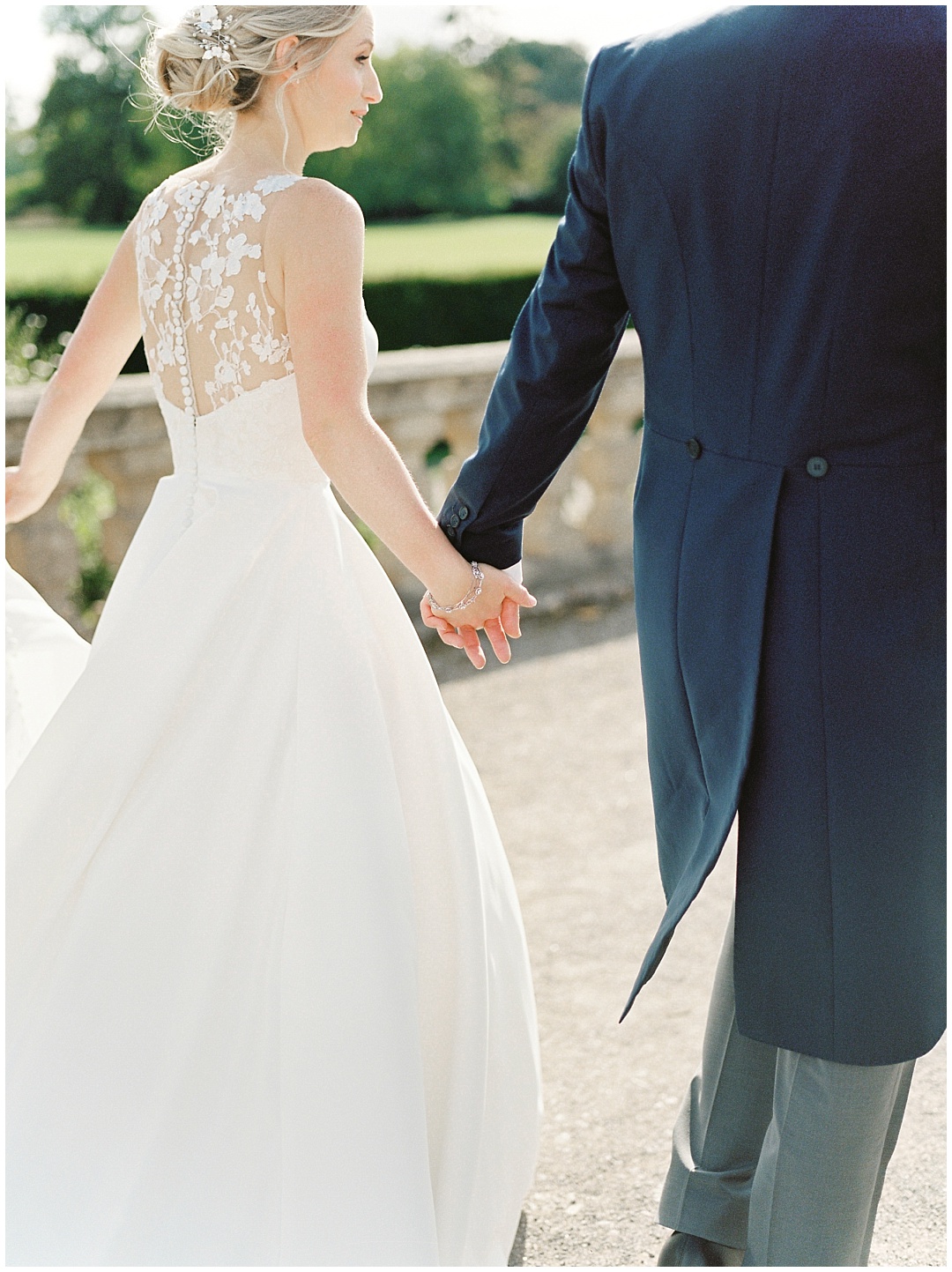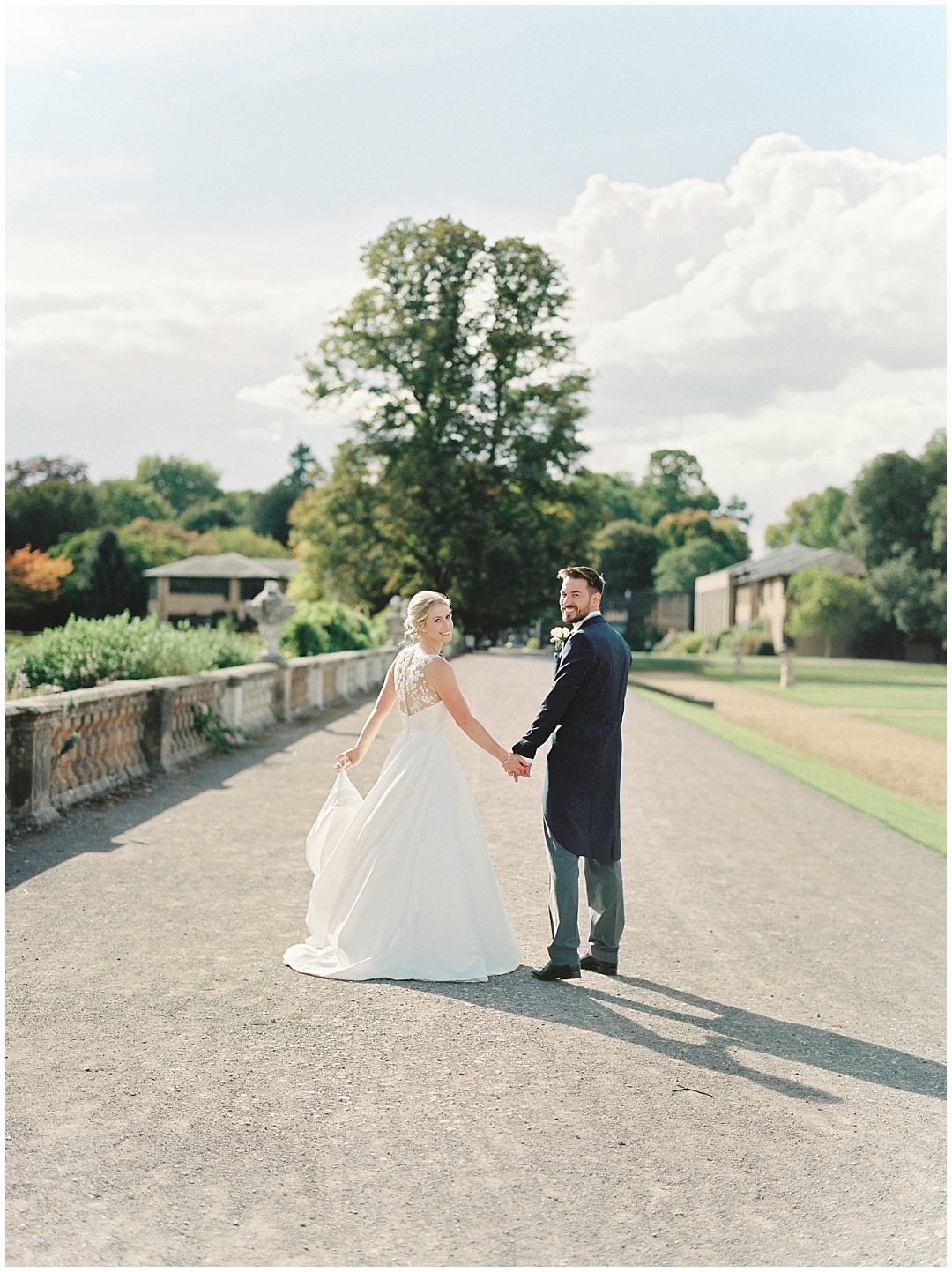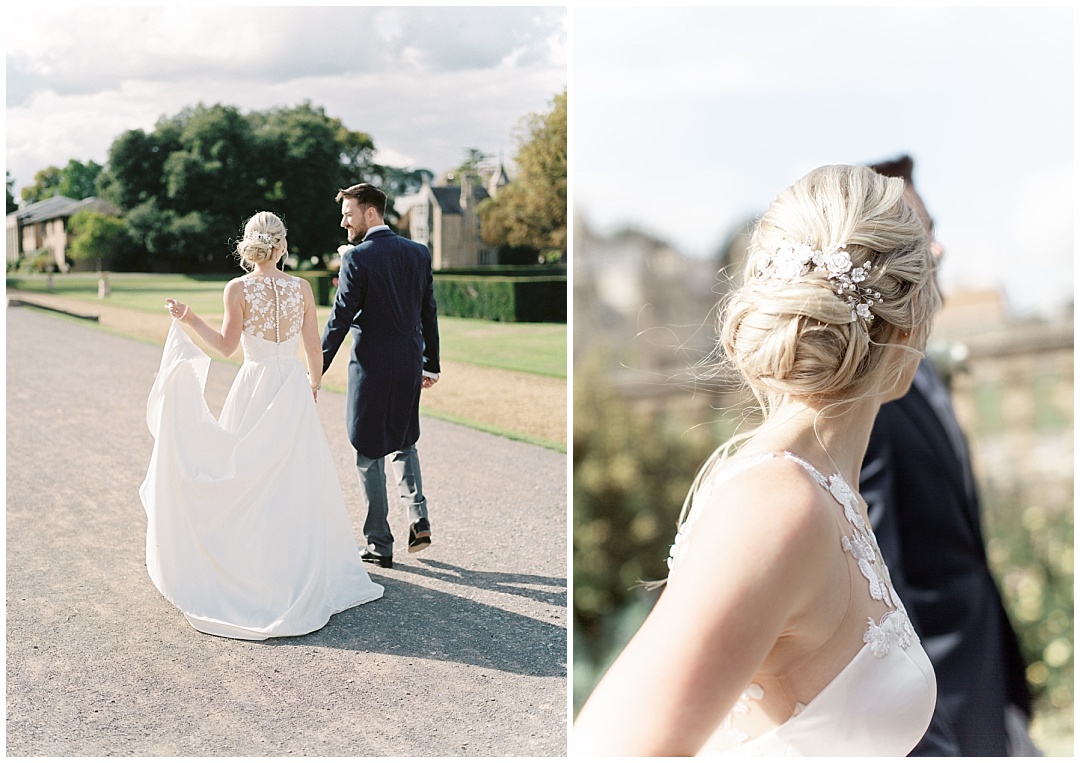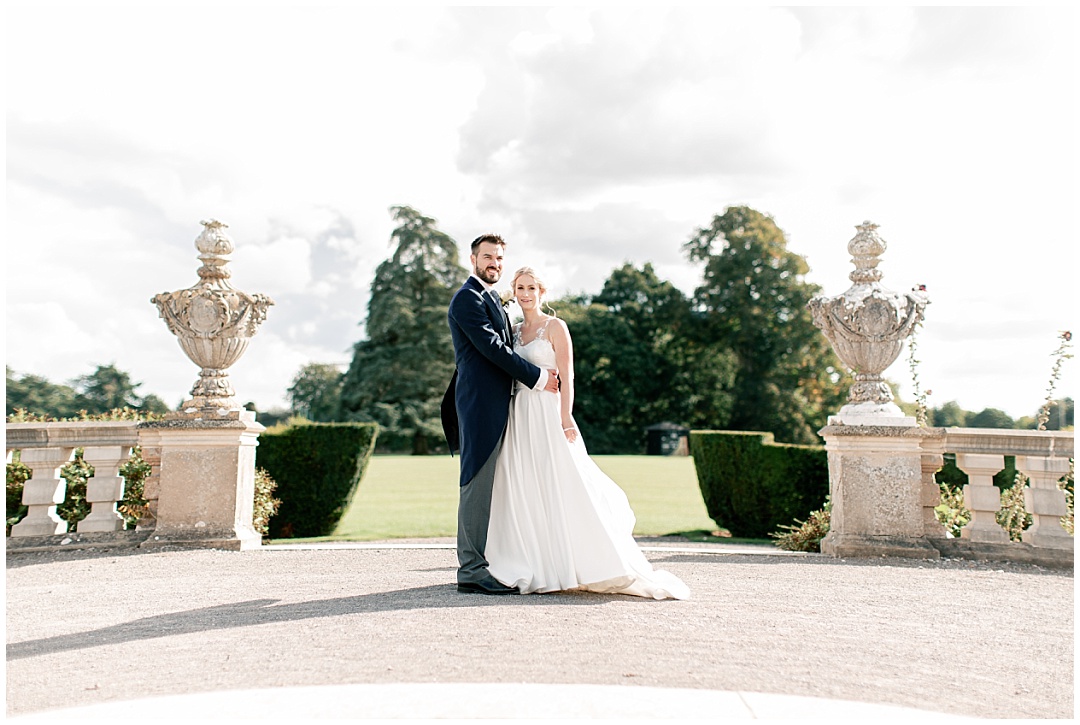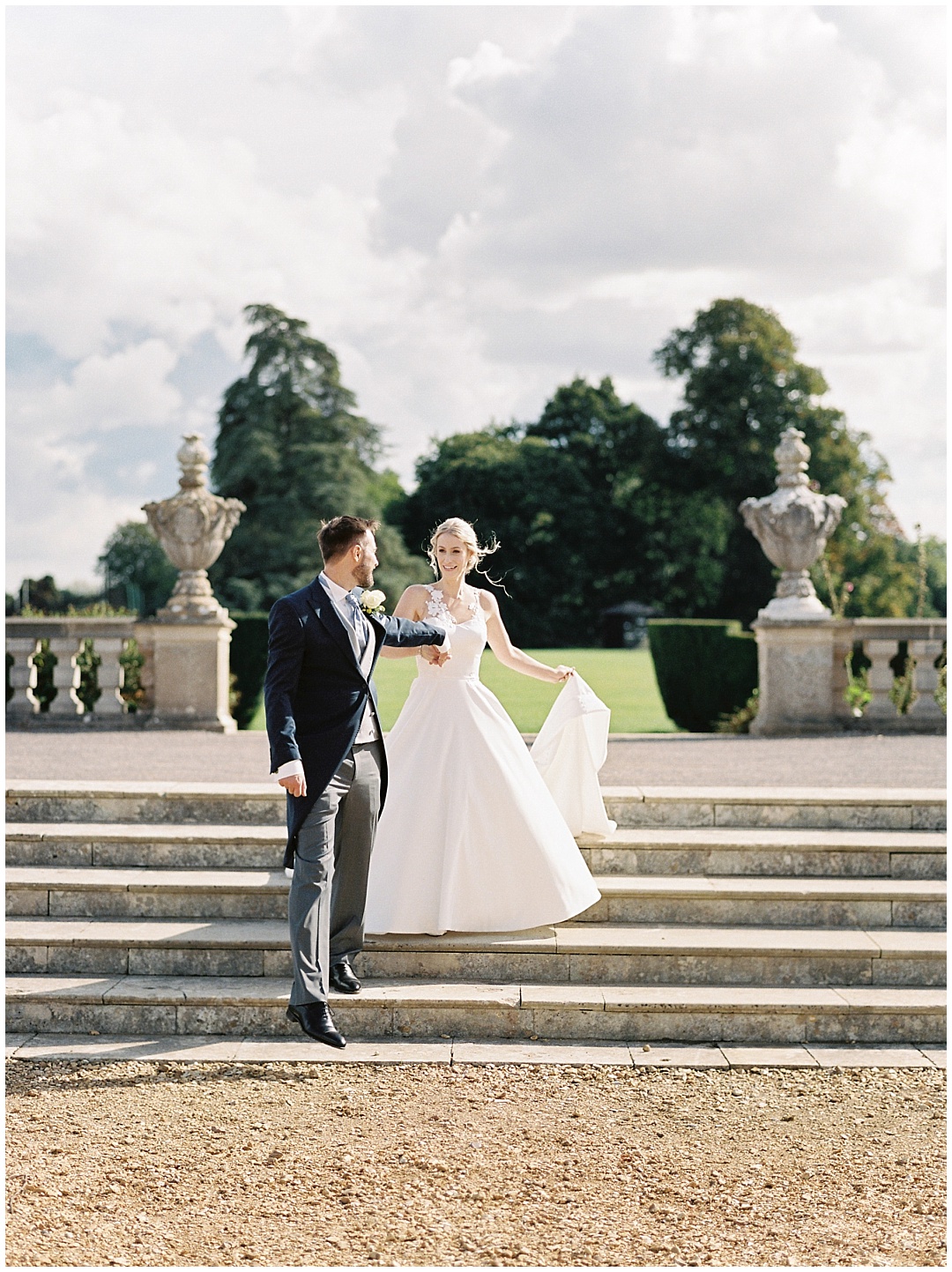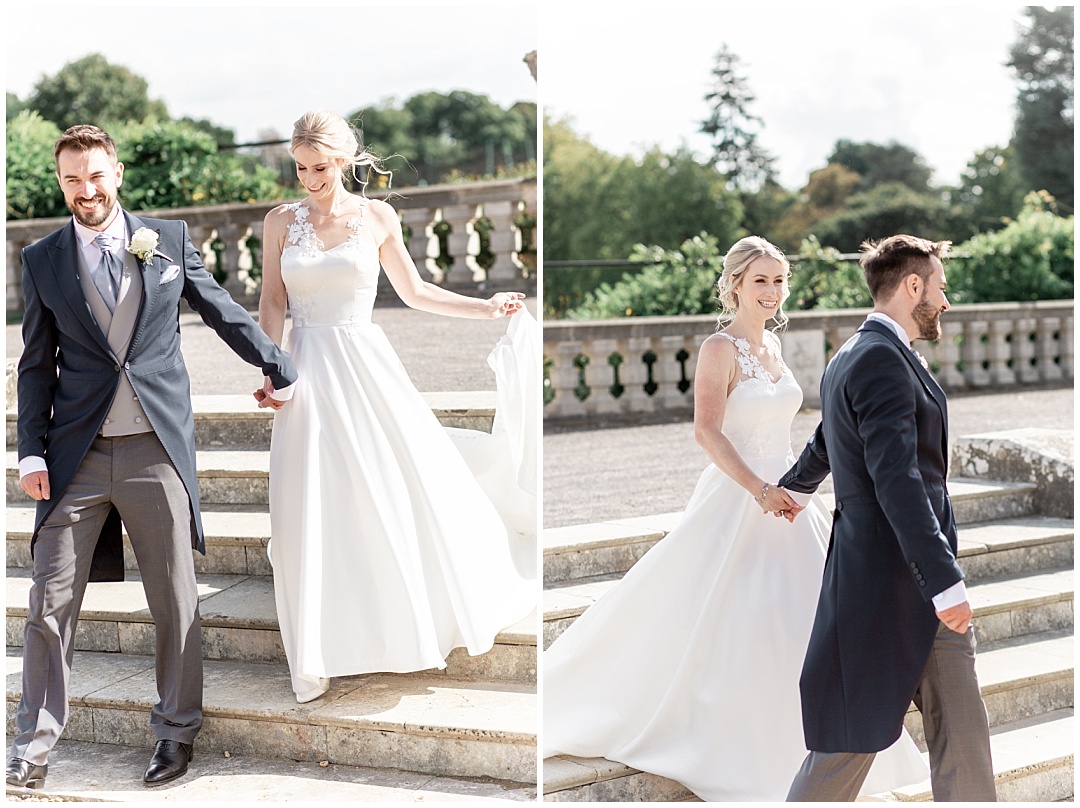 The Canford school buildings' origins date back to the 14th century with most of the current building a reconstruction in the 1800s and it is this architecture and landsacping which I find so inspiring when shooting weddings here. The light coloured stone and the focal point fountain lend themselves to fine art photography along with the luxury styling Abbi and George chose.